WHICH STYLE FITS YOUR NEEDS
Crossbows come in all shapes and sizes. Each has its own set of benefits and drawbacks, but Barnett stands behind all of its crossbows as lethal hunting weapons and effective tools for sport that get the job done. Selecting your crossbow begins with selecting which type of design you prefer. This is a personal decision only you can make. Visit your local Barnett dealer to get a hands-on look at your options to find the right fit for you.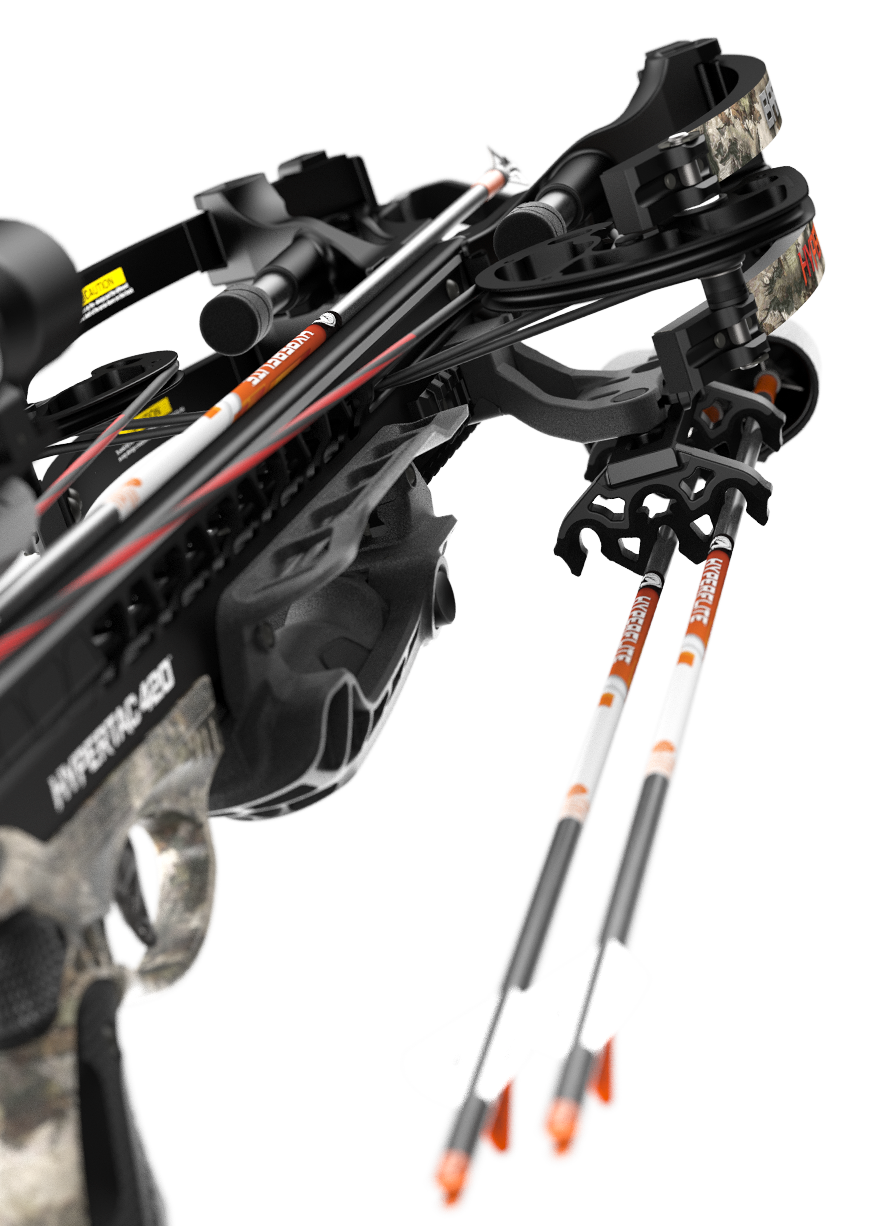 HYPER CROSSBOWS
AND THEY SAID IT COULDN'T BE DONE

For too long, vertical bow hunters have had dibs on .204" small diameter arrows. Not anymore. Crossbow hunters can finally get the precision and penetration of a small diameter arrow thanks to Barnett's new Hyper crossbows. These high-performance hunting crossbows reach top speeds well over 400 fps with proprietary HyperFlite arrows that sink extra deep. Take down big game with a single hit they never saw coming " with a Hyper crossbow.
FEATURED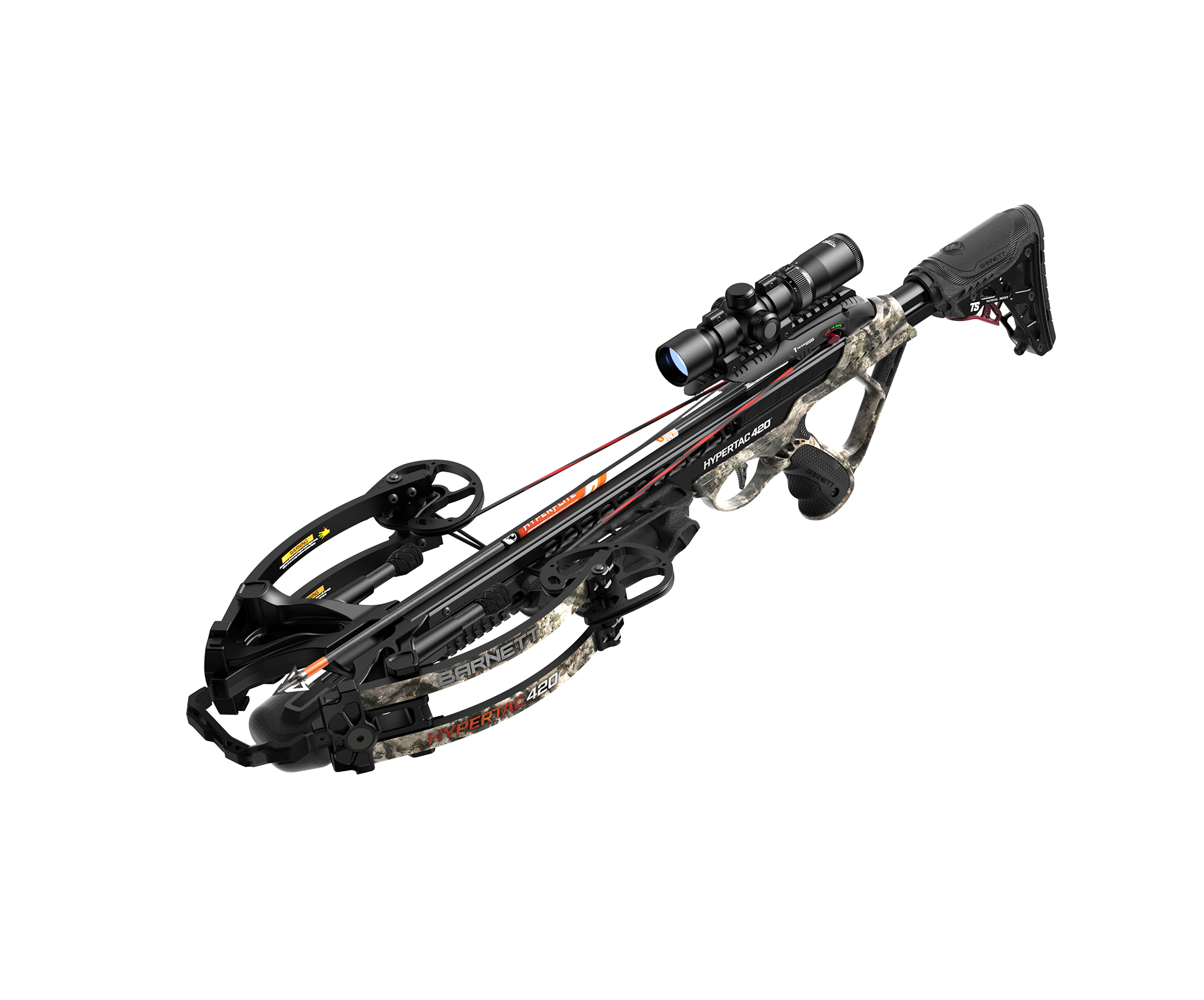 HyperTAC 420™

420 Feet per Second
149 ft lbs Kinetic Energy
215 Draw Weight
9.1875″ Axle to Axle

Shop All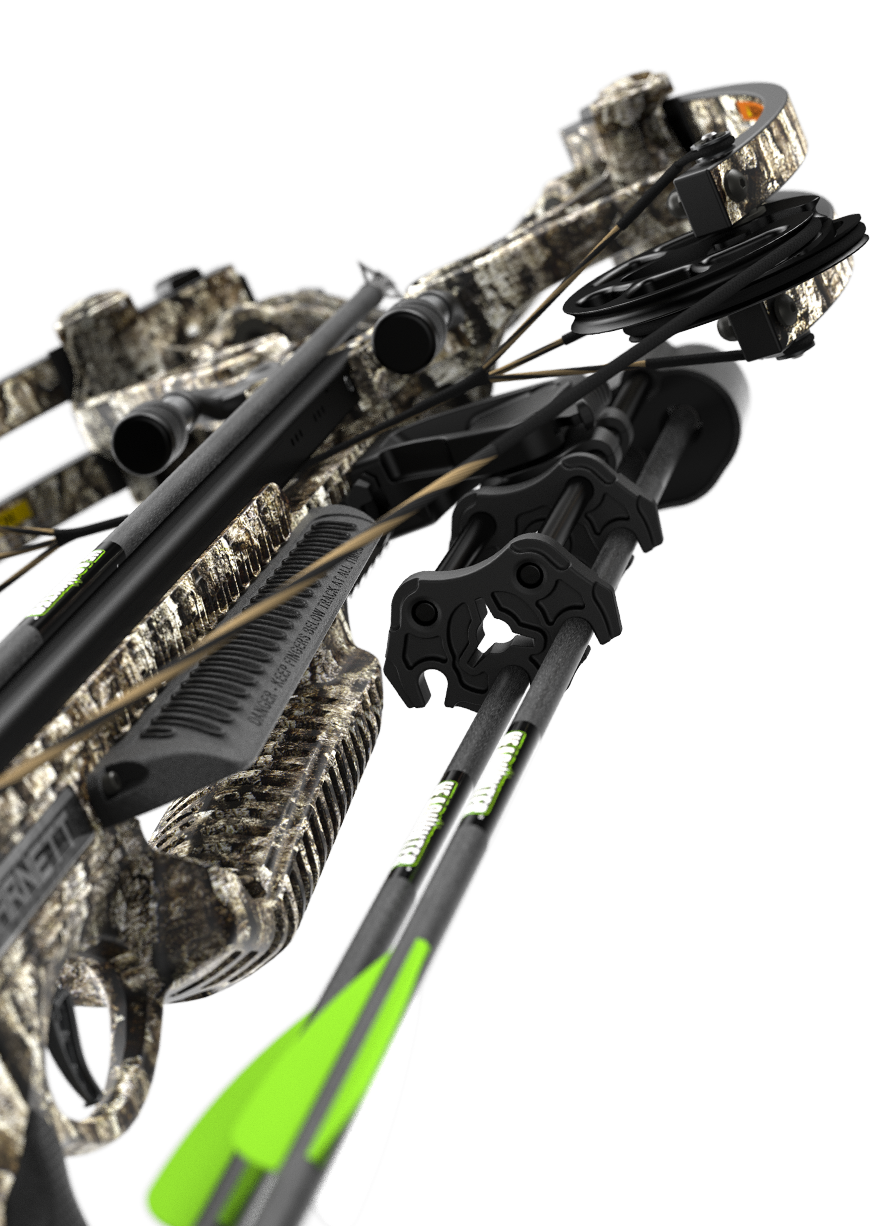 STEP-THROUGH RISER CROSSBOWS
MEET THE MODERN-DAY CROSSBOW

We are singularly focused on giving hunters lethal hits. That starts with being able to handle your weapon confidently and comfortably. By integrating the foot stirrup directly in to the riser, step-through riser crossbows are easier to control and balance during use. These modern hunting crossbows may not look like your grandpa's " and thank goodness for that. Because they shoot a heck of a lot better and faster.
FEATURED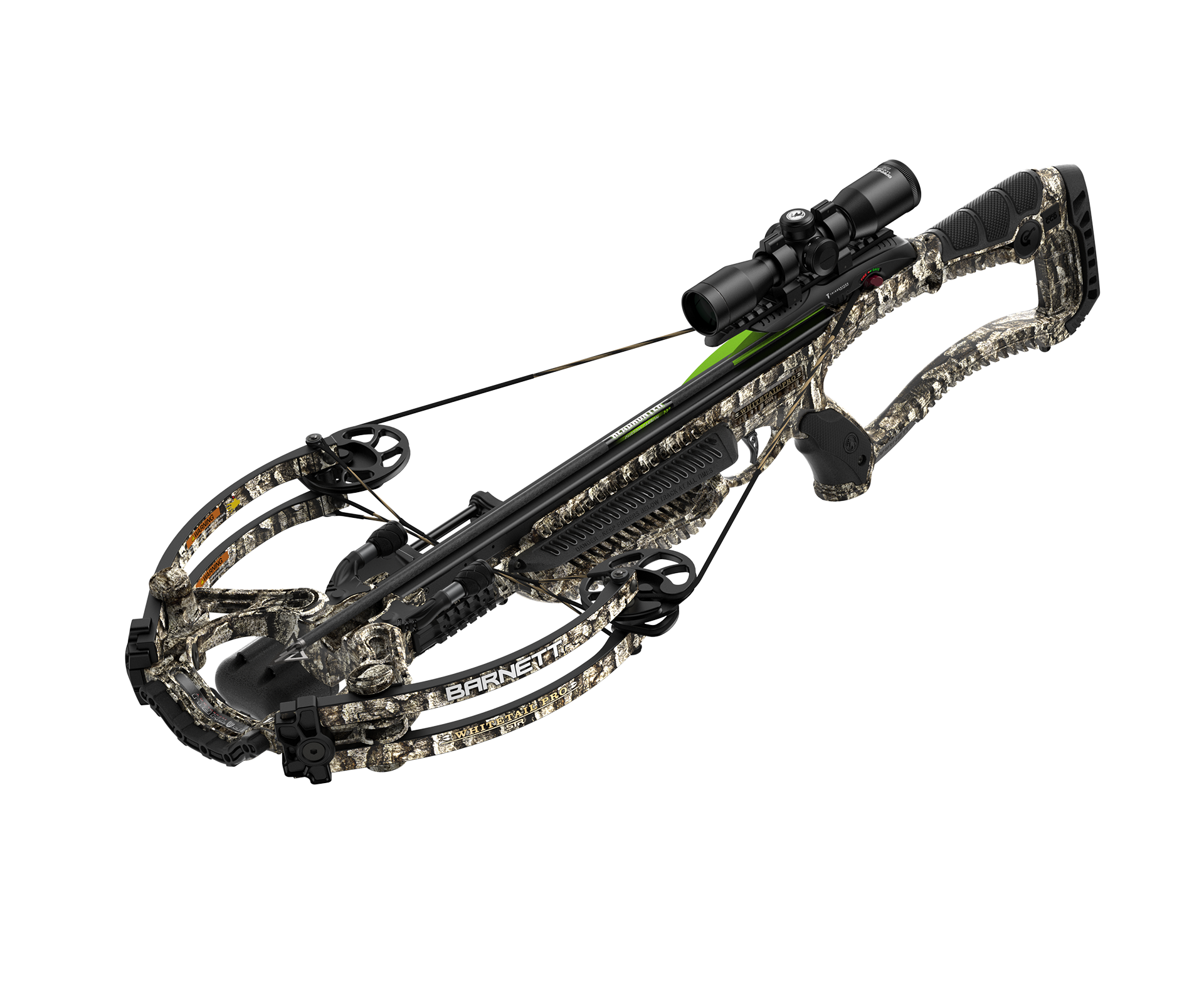 Whitetail Pro STR™

400 Feet per Second
187 Draw Weight
35 ft lbs Kinetic Energy
17.75″ Axle to Axle

Shop All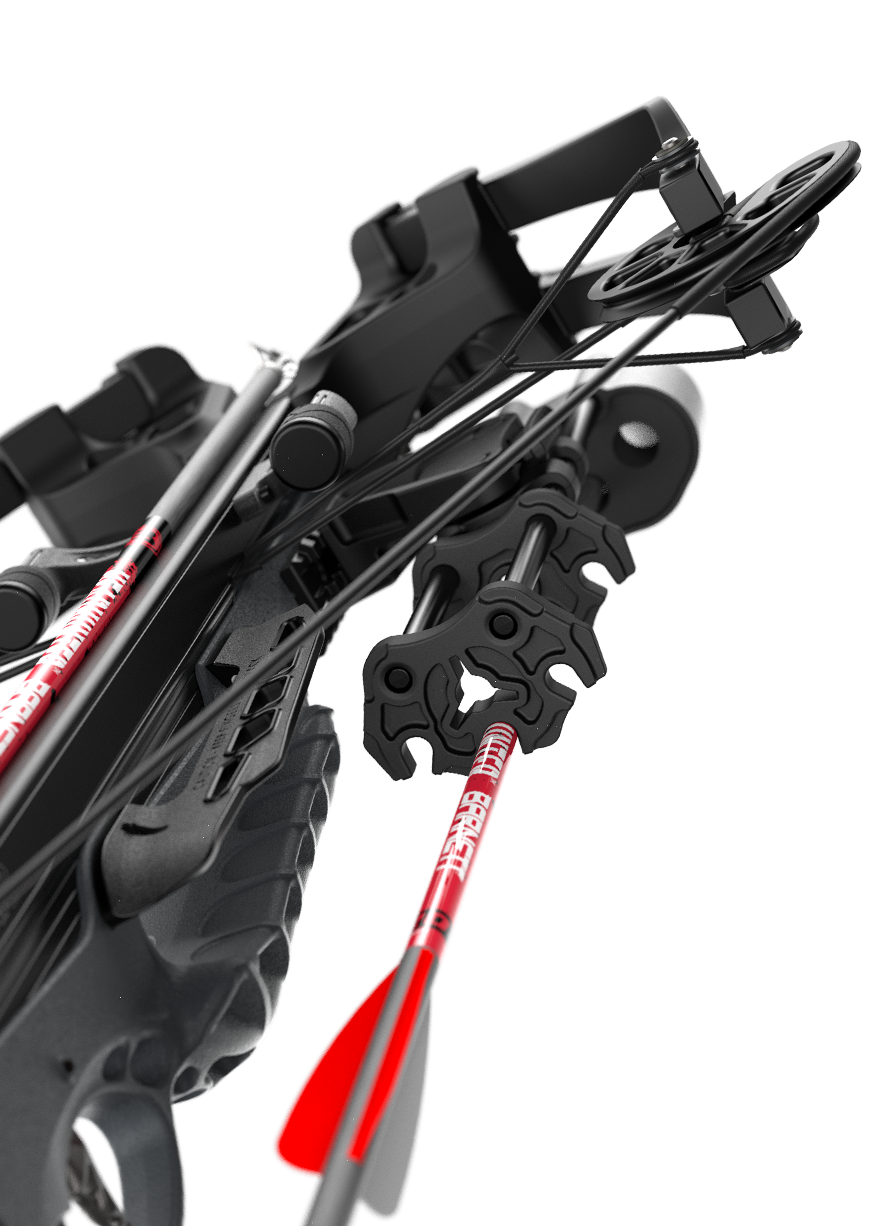 COMPOUND CROSSBOWS
CONTINUING THE TRADITION

Compound crossbows incorporate a set of cams or wheels into the limb assembly. The end result may look more complicated or intimidating than their recurve cousins, but compound crossbows actually offer more power and speed. The design also reduces vibration, which in turn reduces noise. The addition of two cables in the cams means that maintenance on a compound bow is slightly more time-consuming than a recurve bow, which only has a singular string.
FEATURED
Liquid error (snippets/image-element line 120): invalid url input
380 Feet per Second
201 Draw Weight
122 ft lbs Kinetic Energy
16.75″ Axle to Axle

Shop All