Hyper Compact, Hyper Fast.
The most compact and devastating crossbow in its class has emerged in the form of the HyperTac™ 420.

×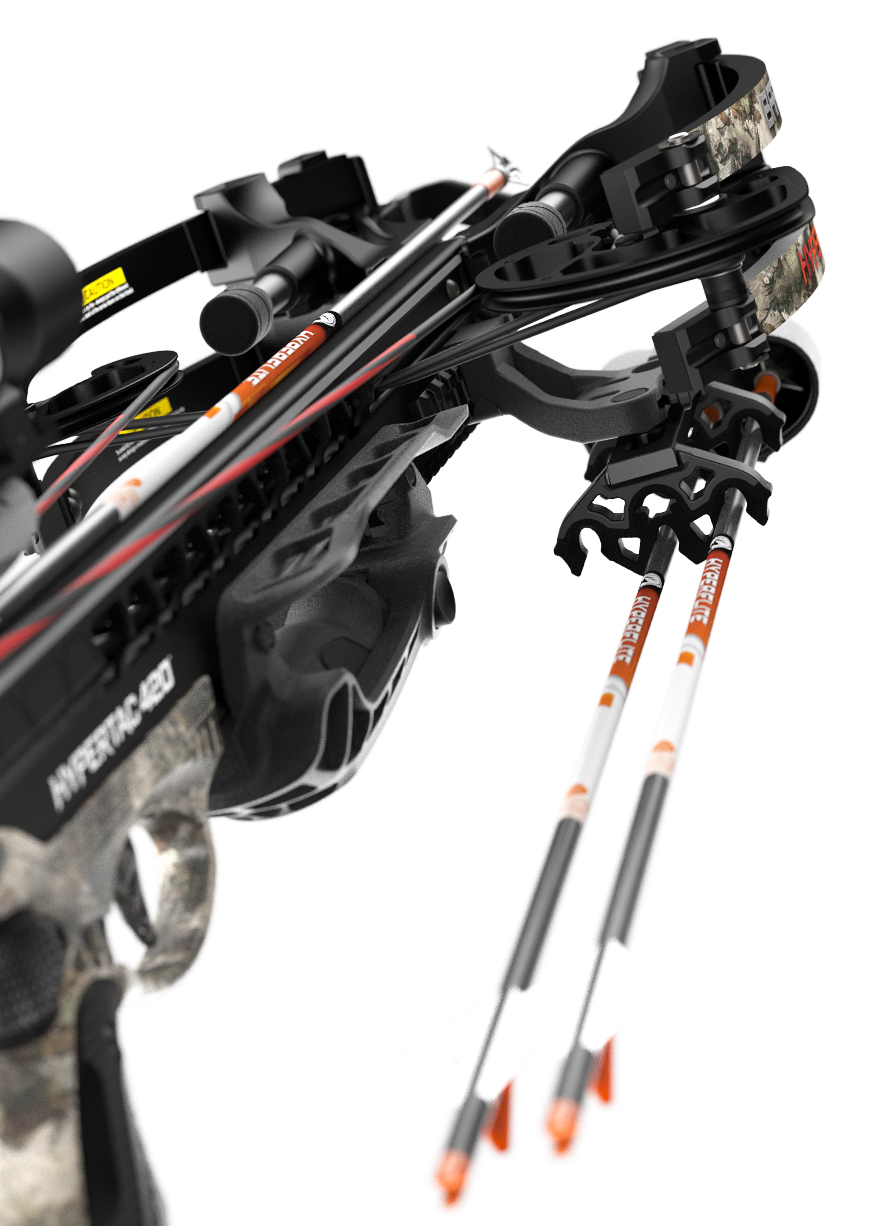 Feature
3 Arrow Premium Quiver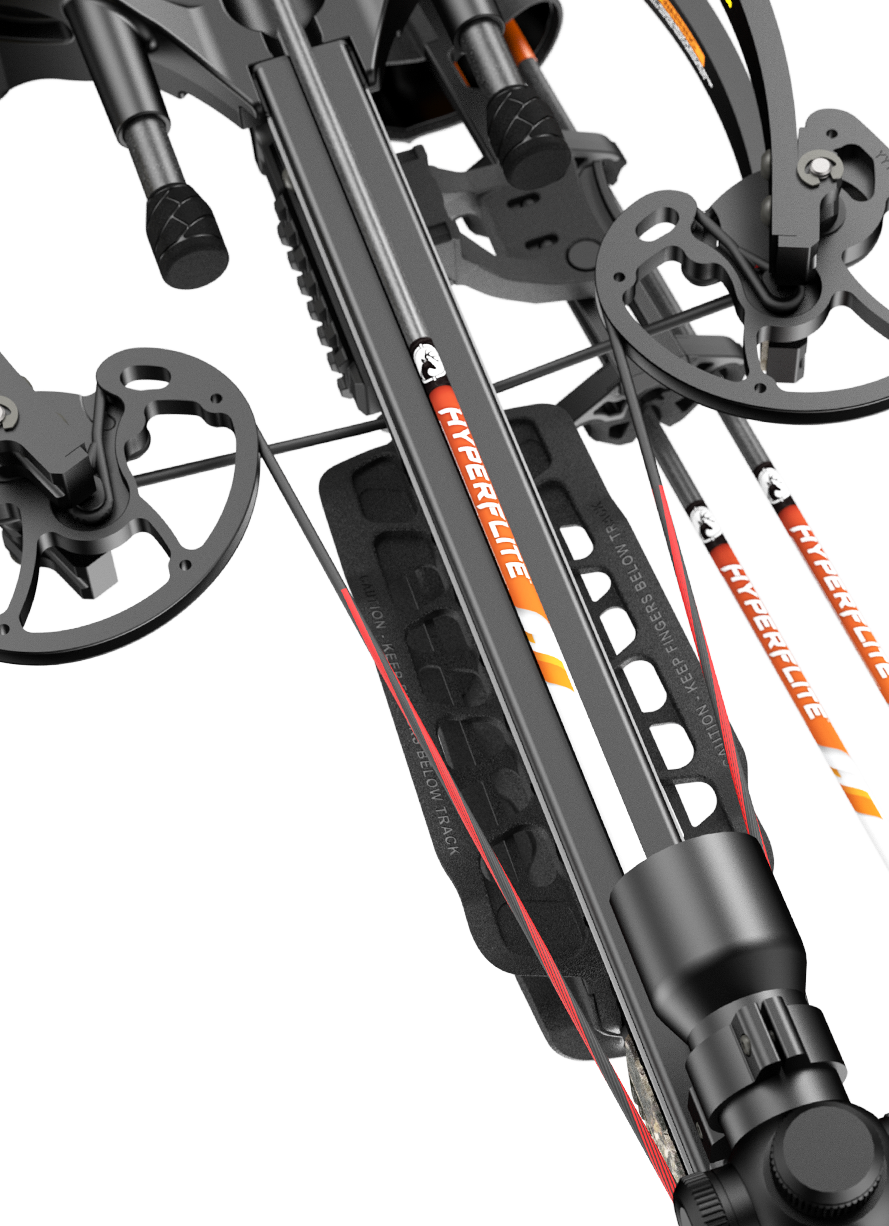 Feature
Compact 9.2" Cocked Width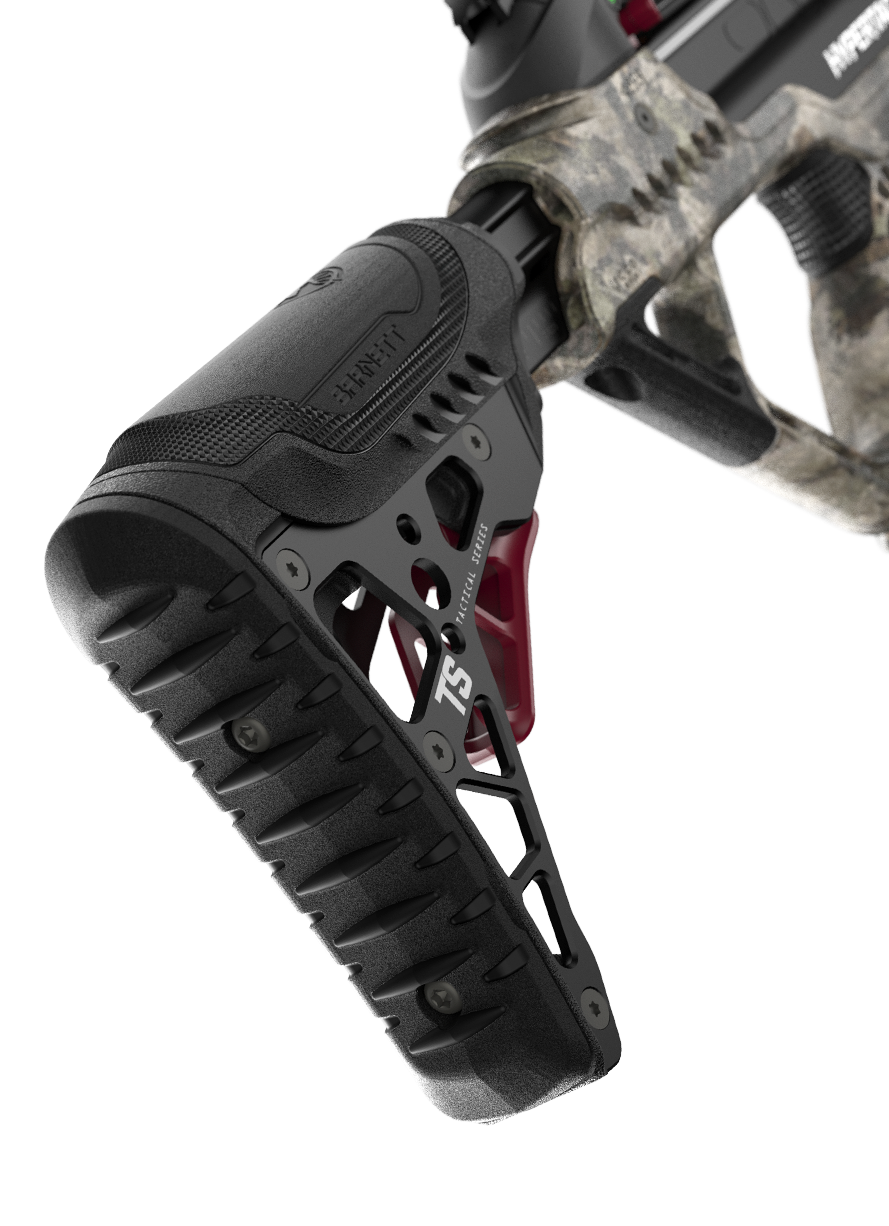 Feature
Adjustable Butt Stock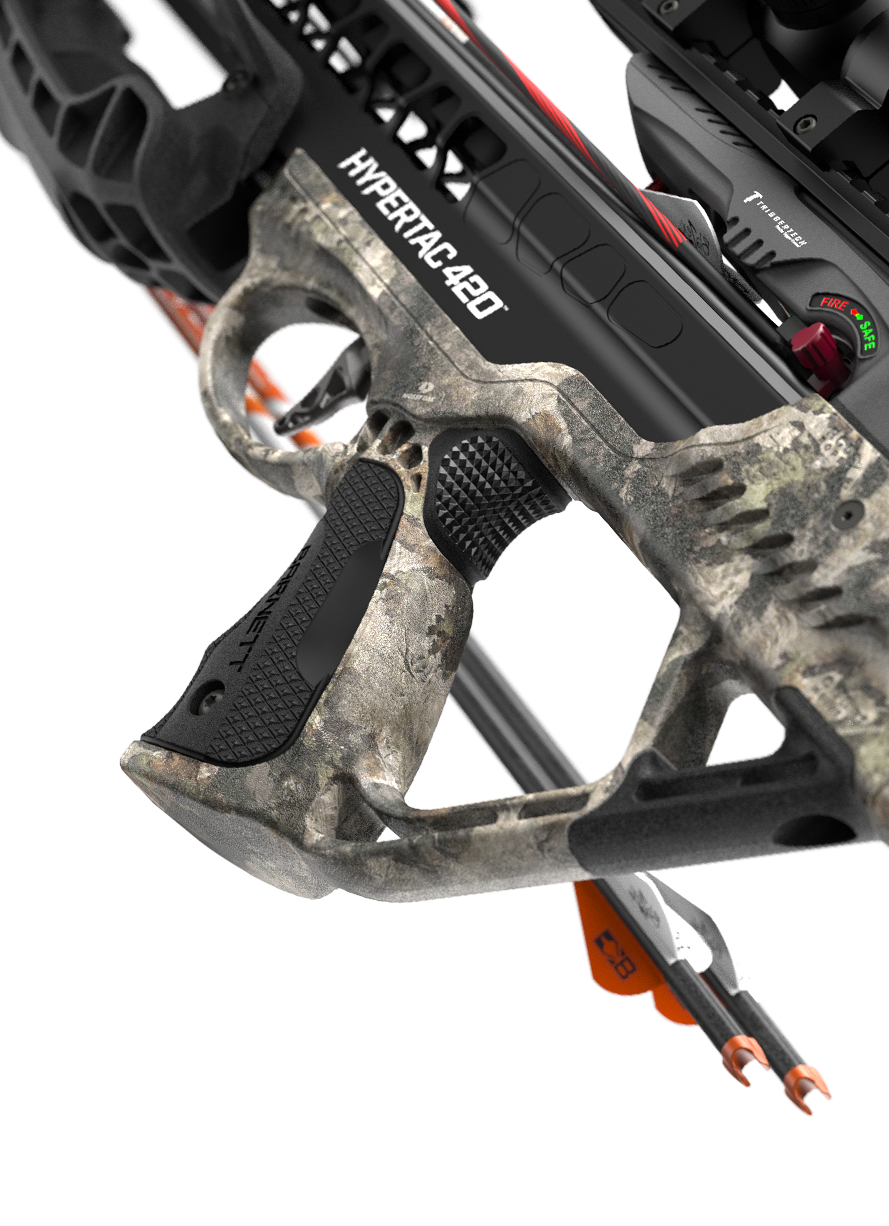 Feature
Precision Textures
Technical Data
specifications
Dimensions: 32" L x 15" W x 7.25 H
Length: 32"
Axle to Axle: 9.2" (Cocked)
Product Weight: 12 lbs
Draw Weight: 210 lbs
Kinetic Energy: 149 lbs
Power Stroke: 15.5"
Speed: 420 FPS
Trigger Type: TriggerTech
features
FREE $200 CUSTOM TRIGGER UPGRADE
The Frictionless Release Technology™ creates a free-floating roller between the sear and the trigger – offering a smoother, lighter trigger unlike anything else on the market. Nock sensors and anti-dry fire give you peace of mind for double the safety, and a three-pound, zero-creep release gives you confidence to make the shot. Once you go TriggerTech, you'll never go back.
HyperFlite™ .204 Small Diameter Arrow Compatibility
Adjustable Length-of-Pull Butt Stock
Pass-Through Forend with Multi-Position Pistol Grip
Anti-Dry Fire (ADF) Trigger System
1.5-5x32mm Illuminated, Speed Compensating Scope
Metal Injection Molded (MIM) Trigger
Soft Lok™ Floating Bristle Arrow Retainer
Pre-Installed String Dampeners
CNC Machined Aluminum Flight Track
Three Picatinny Rails
Single Bolt Assembly
in the box
Three 22" HyperFlite™ Arrows
Premium 1.5-5x32 Illuminated, Speed Compensating Scope
Premium Side-Mount Quiver
Lubrication Wax
Rope Cocking Device